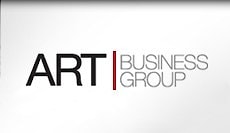 Mission
Our mission is enhancing prosperity of business by providing optimal solutions for tax planning and wealth management while staying within tight ethical boundaries.
Corporate values


Individual approach to every client

With our 18-year experience we know better than anybody that in our business there is no such a thing as universal solution. Our consultants get themselves familiarize with your particular case and come up with and execute a unique solution which addresses your needs best.
Discretion


To all our clients, we unconditionally guarantee confidentiality on all the matters related to the solutions that are implemented with our assistance, on details of their business activity and on all the other relevant matters.
Transparency
After our specialists come up with a solution for your case, you will immediately know all the relevant details related to costs and timeline of execution of this solution, as well as all the potential pitfalls. With us there is no such a thing as unpleasant surprise or hidden payment - the client knows everything in advance.
Legality


It goes without mentioning that all the solutions our specialists propose stay well within the boundaries of law, international agreements and all other relevant pieces of legislation. There is precisely zero likelihood that even the tiniest part of our solution is illegal.
Know Your Client (KYC)
To ensure 100% legality of our operations, to ensure fruitful and transparent cooperation and to satisfy the requirements of our partners, we follow the strict
Know Your Client code
, which obliges us to be aware of certain information about the client and her business. We are only able to serve clients who respect this code and provide us with necessary details.