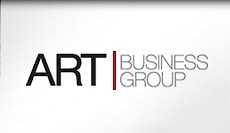 To ensure quality of services provided by us, legality of our solutions and productive cooperation with our partners and banks, A.R.T. Business Group follows strict Know Your Client (KYC) policy, which in practice means requiring certain documents confirming identity of our clients and their companies. The approximate list of identification documents is as follows:
Individuals (certified true copies)
- Valid passport copy or identity card with signature
- Copy of utility bill or bank statement as verification of residential address not more than 6 months old (in case of CIS citizens, internal passport with specified address can be used)
- Bank reference letter not more than 6 months old
Companies
Legal documents (certified true copies)
- Copies of constitutional documents
- Copy of the document confirming corporate structure identifying the ultimate beneficial owner
- Copy of the trust deed(s) duly signed by both related parties (nominee shareholder(s) and ultimate beneficial owner(s))
For the physical persons related to the company


Same as for individuals.