News
State Duma passed the Anti-offshore law
On November 18th, 2014, Russian legislators finally passed the infamous anti-offshore law. It comes into force on January 1st, 2015. In the final version of the law "On Introduction of Changes to the 1st and 2nd Articles of Tax Code of Russian Federation", a new to Russian legal system term was introduced: Controlled Foreign Company (CFC) . Effective from 2015, a CFC-controlling person is a Russian citizen who own more than 50% of company's share capital. Effective from 2016, this floor is lowered to 25%. It was suggested earlier that harder requirements would come into ...
more
What is S.W.I.F.T. and why do we need it?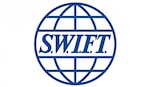 There were rumors that, as part of sanction against Russia in 2014, Russian banks may be disconnected from international money transfer system S.W.I.F.T. The first thing that comes to mind is the sad story of Cyprian department of FBME, when it was simply disconnected from S.W.I.F.T. after money laundering scandal. In a moment is deprived the clients of the bank to transfer funds abroad, leaving to their disposal only limited checkbooks. What is this magical system and why are banks so much worse off without it? Acronym S.W.I.F.T. stands for Society for Worldwide Interbank ...
more
pages
| 1 |