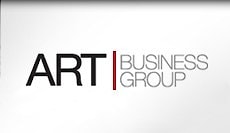 We open bank accounts in Latvia, the UK, Israel, Hong Kong and on Cyprus. We only use services of reliable banks with a long history of fruitful cooperation. We diligently match your needs with services and capabilities of banks. Depending on you availability, we choose a bank that does or does not require your personal presence while starting the account. We also carefully select the country and the bank that provides the balance between confidentiality and simplicity of the procedure that is optimal for you.
Possibilities


Subject to the bank, you will have the possibility to open additional accounts, receive credit cards (VISA or MasterCard), use Internet-banking and services of a personal banker.
Procedure


A private person needs to provide the passport and, in some banks, a confirmation of residence address, as well as a recommendation letter from another bank, which constitute the standard set of due diligence documents.
A legal person needs to provide a package of set-up documents, including incorporation certificate, contract of association, document confirming authority of director and power of attorney (granted to a person who is entitled to manage the bank account). Vast majority of banks require documents legalized with apostille.
Timeline


Having received all the necessary documents and signed forms, banks take time to consider the application. Depending on whether additional questions arise, the decision may take from three days to half-a-year to come. It is important to foresee all the possible questions the bank may ask and to provide exhausting information beforehand. This is where our immense experience at cooperation with banks and successful elimination of barriers our clients faced works best.
Fraud protection


When working with bank remotely, it is important to follow safety guidelines, which will help you protect the account from fraudulent activity. We will provide detailed recommendations on remote work with your account.
Our specialists closely coordinate the entire process of starting a bank account, beginning with meeting between client and bank until the first operation with the account. We make sure that all the documents are provided to the bank in timely manner in the form that is preferable for the chosen bank; we also explain all the steps well in advance.
As a result, not only will you start a bank account suitable for your business objectives, but you will also be aware of all the potential pitfalls in the procedure of starting a bank account, as well as its further functioning. Mutual understanding between bank and client, in our opinion, is the key for successful work of bank account to the mutual satisfaction of the sides.